Signage
NEVER END UP AT A DEAD END.
We supply and install a range of signage from basic gender signs for toilets, office door signs, directional signs for offices, extensive lobby and foyer signs with replaceable folios, outdoor signs of all sizes and shapes to custom-made shapes, numbers and letters. We produce signs locally or import them exclusively from dline UK Ltd. depending on the client???s specification and requirement.
A special mention is inevitable regarding the designer signs from dline, developed by architects Knud Holscher and Mark Shaw-Smith. They are modernist, aesthetic and has palette of materials combining stainless steel with plexiglass paper holders to allow all the text to be controlled using pre-perforated paper inserts and text templates. New printing techniques include Ultragraving and Ceramic Text which allows versatility with permanence. Interchangeability of all finishes uses the secret Jigsaw fixing system.
Types of Signs: Architectural, Custom, Doors, Equalities, Exterior, Foils, Free standers, Graphics, Modular, Numerals, Projecting, Suspended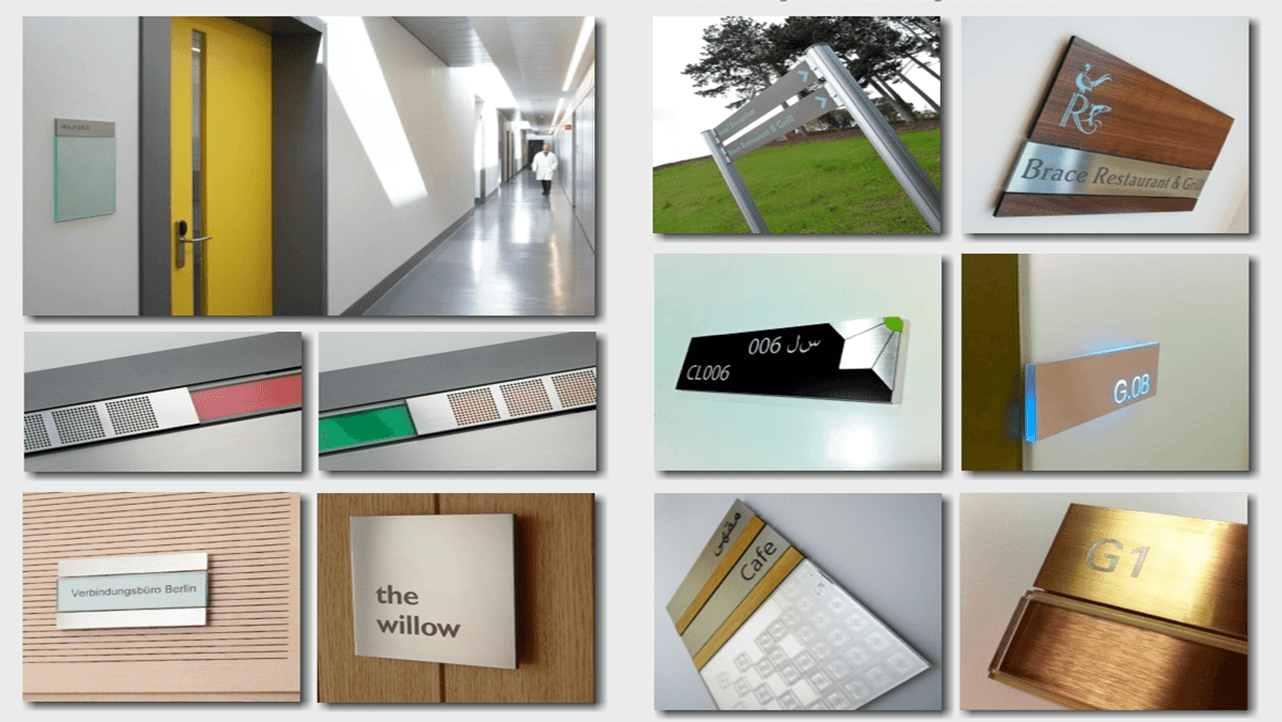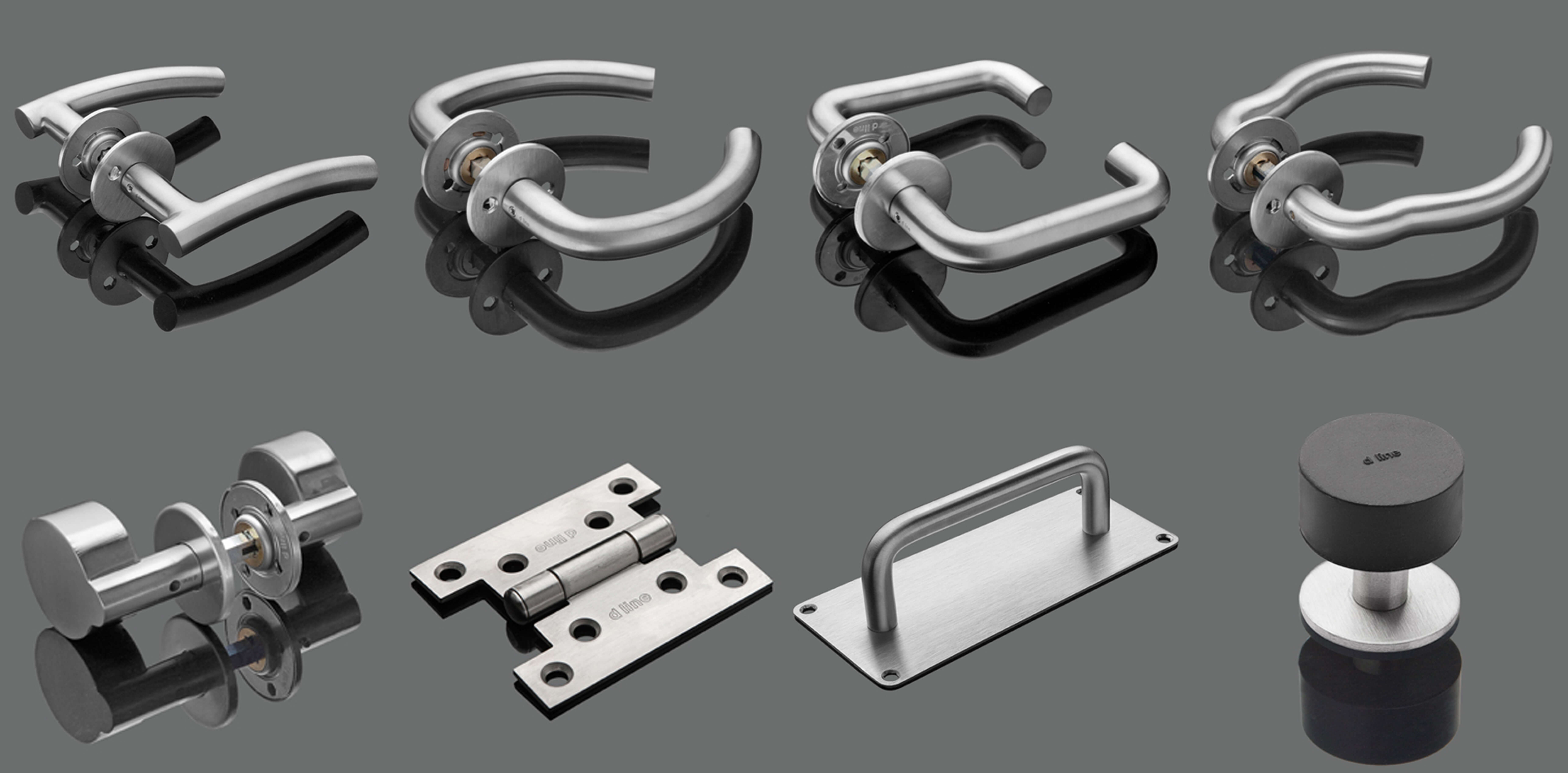 Ironmongery
DETAILS ABOVE ALL HEAVENLY.
Ironmongery is the cornerstone of all building solutions. We offer various top-of-the-line brands and a vast variety of products to choose from based on your unique requirements as well as budget. We have supplied ironmongery to some of the most prominent companies and projects in the Middle East.
Types of Ironmongery: Door Closers, Door Hinges, Escutcheons, Lever Handles, Lock Cases, Panic Exit Devices, Plates, Pull Handles.
Bathroom / Washroom
THE BEST THERAPY FOR WATER.
We render a wide range of bathroom / washroom fittings and accessories to make these spaces aesthetically appealing and very functional. Most products are designed in a way that all functionality is achieved while keeping the same look and design across the various hardware components used.
From the soap dishes, liquid soap dispensers, towel rails, facilities for the disabled, various dispensers, all come in polished and satin stainless steel finish. The washroom panels are exclusive modular units which can be configured to suit the space constraints. They can be operated with a single key system which makes maintenance and operating the units user-friendly and simple. The dline range is in grade AISI 316 which ensures maximum durability and more resistance to effects due to moisture and dampness.
Types of Fittings: Facilities for the disabled, Modular Units, Soap Dishes, Soap Dispensers, Tower Rails, Washroom Panels.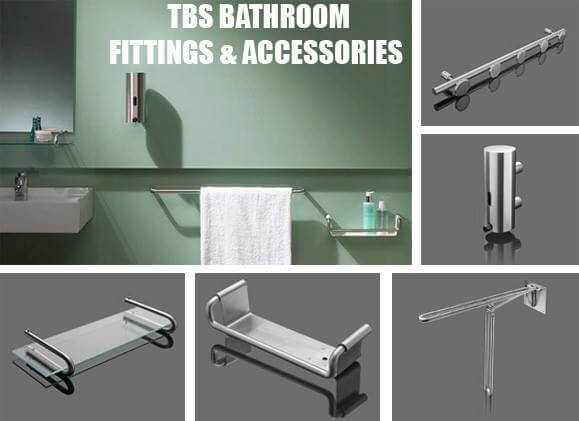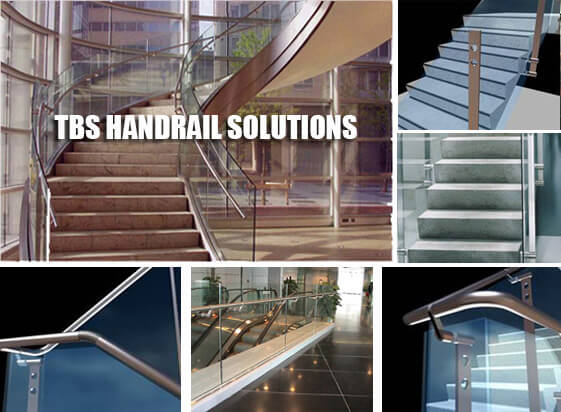 Handrails
MAKE YOUR WAY TO THE TOP.
We provide innovative, high grade, designer railing systems. Our systems serve as supports and handrails along steps and stairways, and as safety barriers around balconies and between floor levels. Modular in design, largely interchangeable and quick and easy to install, you???re free to combine elements from various systems to create a completely new look.
We supply & install Q-Railing systems which have unique advantages when compared to other market players. They come as easy-to-assemble modular components which ensures that no on-site fabrication or welding is required. Each of these components is designed so that it can adapt to onsite conditions and designs with minimum or no structural changes or bending. The innovative omnibend connects individually tapered disks that can be added or removed to create majority of the angles required ??? even with a 90 degree bend, the railings stay uniform with no distortion.
Glass Railings: Handrails, Cap Rails, Glass Panels & Connectors, Glass Railing Bases.
Balustrade Railings: Handrails, Baluster Posts, Infills & Connectors.
Wall Railings: Handrails, Accessories.
Access Controls
INTELLIGENCE NOW IN YOUR CONTROL.
TBS offers an innovative digital locking and access control system which is an electronic version of a mechanical locking system with the functions of a typical access control system. We have supplied access control systems from Simons Voss to some of the most prominent companies and projects in the region.
Types: Active Technology, LSM Software, Multi-Networking, Passive Technology, System 360.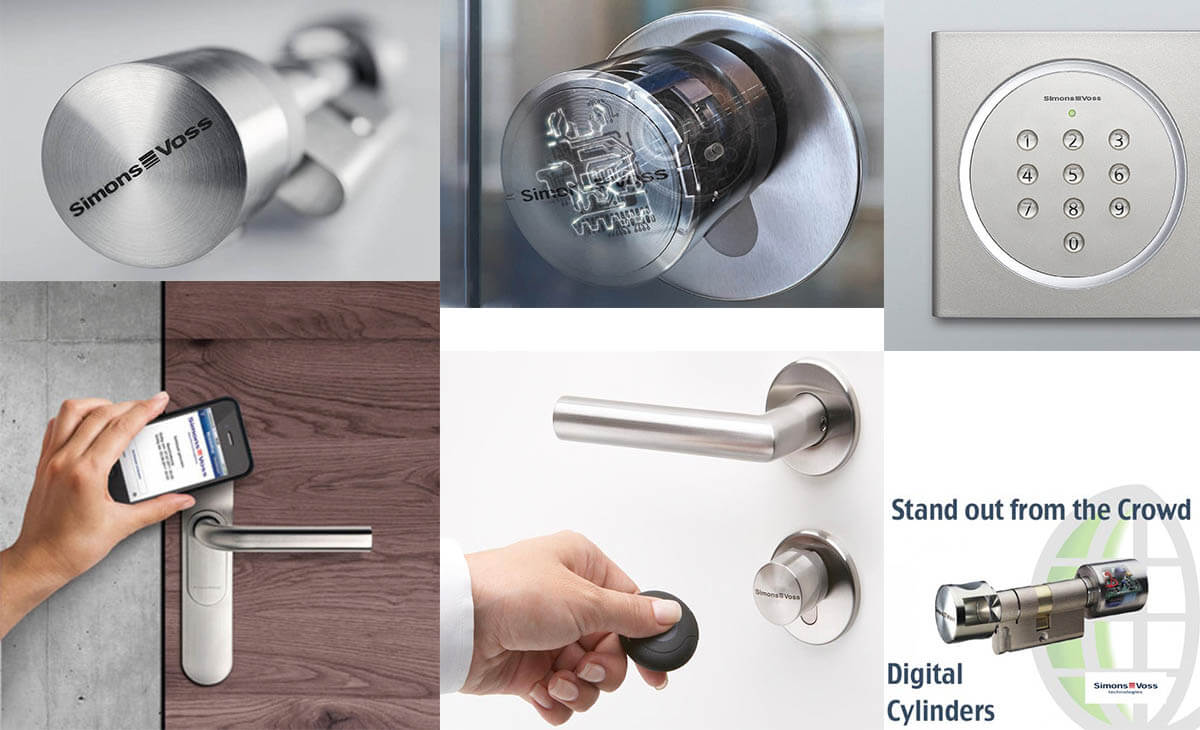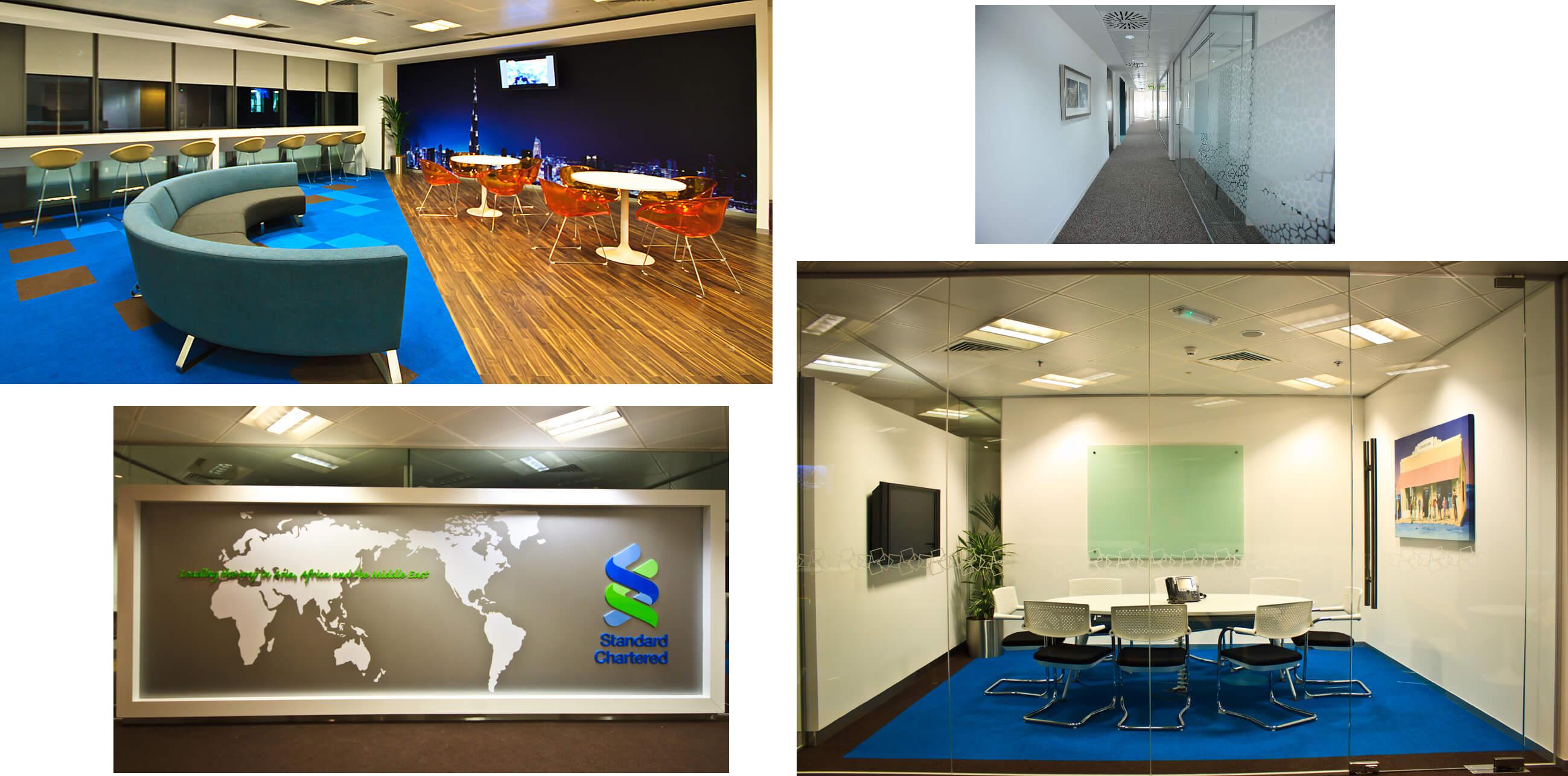 Graphics & Advertising Material
SAY IT LOUD. SAY IT CLEAR.
TBS provides innovative solutions for meeting your advertising needs. This includes printing banners, posters, exhibition booths, kiosks and counters, retail displays, graphics and d??cor, vehicle graphics and more. State of the art technology is used to provide great advertising materials with neat finishing. We have successfully installed many advertising works in various malls in the UAE.
Product Line: Banners, Exhibition Booths, Graphics and D??cor, Kiosks and Counters, Posters, retails Display, Vehicle Graphics.
FITOUTS
FROM HEAD TO TOE LIKE NEW.
We at TBS undertake all kinds of interior fitout assignments which include ??? Glass partitioning, gypsum partitions, wall graphics and more. The self-lock system we use for glass partitions are strong and aesthetic with a choice of shades to choose from. The modular system with minimal components (2 profiles and gaskets) makes installing, replacing and/or relocation of glass a very simple process, thus reducing time and the overall costs of your project without having to compromise on the quality of the work.
Features: Ergonomic Design, International Quality, Modular Systems, Self-Lock Systems, Strong & Aesthetic.