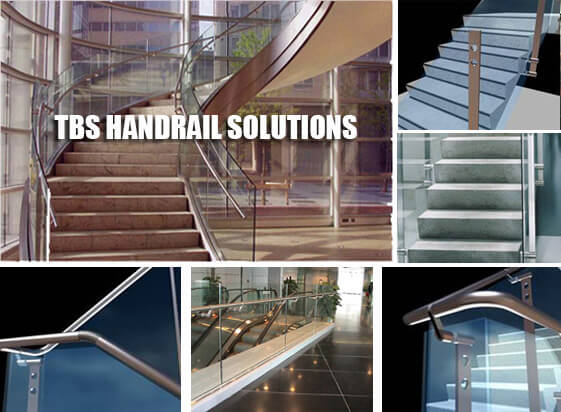 Handrails
???MAKE YOU WAY TO THE TOP.???
We provide innovative, high grade, designer railing systems. Our systems serve as supports and handrails along steps and stairways, and as safety barriers around balconies and between floor levels. Modular in design, largely interchangeable and quick and easy to install, you???re free to combine elements from various systems to create a completely new look.
We supply & install Q-Railing systems which have unique advantages when compared to other market players. They come as easy-to-assemble modular components which ensures that no on-site fabrication or welding is required. Each of these components is designed so that it can adapt to onsite conditions and designs with minimum or no structural changes or bending. The innovative omnibend connects individually tapered disks that can be added or removed to create majority of the angles required ??? even with a 90 degree bend, the railings stay uniform with no distortion.
Glass Railings: Handrails, Cap Rails, Glass Panels & Connectors, Glass Railing Bases.
Balustrade Railings: Handrails, Baluster Posts, Infills & Connectors.
Wall Railings: Handrails, Accessories.